::30:03:2019::
COCAINE PISS | Passionate And Tragic
Sleazy Edition limited to 99 copies
White ink on reclosable polyethylene plastic bag
w/ Hypertension Records | Cocaine Piss

::23:03:2019::
POISON ORACLE | Gast Bouschet
Limited edition of 25 extendable books
Size 56x17cm | 15 double-sided pages | 3 colors | rugged hardcover
2.70m long unfolded .

Published with the support of Focuna, the National Cultural Fund, Luxembourg.
This one has been a long one. 1 year from first first discussion to finalization.
Thanks so much @Gast Bouschet for your eternal patience.

Screenprinted translation of paintings from Gast "Paintings on metamorphosis and the black art of poisoning; a meditation on the creative-destructive process of personal and suprapersonal change; a poiesis of violation, infection and elemental disturbance."
w/ complicity work with Batchou Didactik

::2019-03-17::
LATITUDES "Part Island"
Special Edition limited to 60 copies
White ink on clear PVC slipcase
Artwork by Dehn Sora
Debemur Morti Productions / Latitudes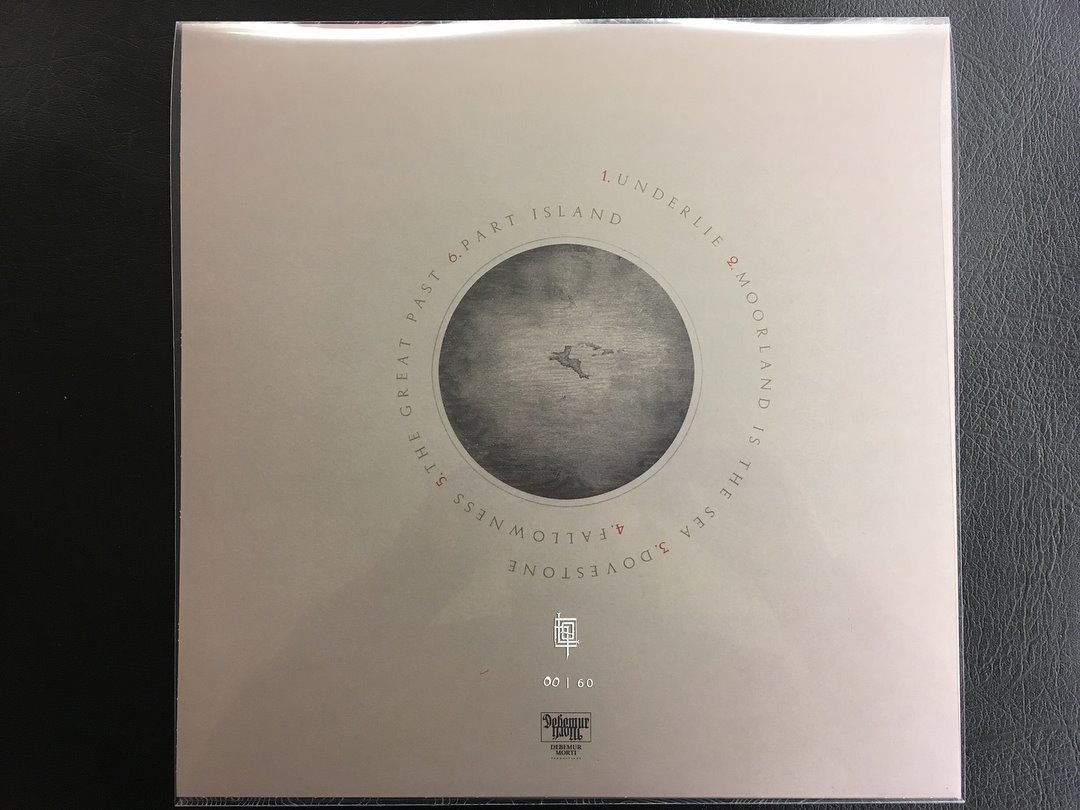 ::2019-03-11::
AORATOS "Gods Without Name"
Special Edition #109 copies
Metallic black ink on silvered cardboard + inked embossing
/w Debemur Morti Productions x Aoratos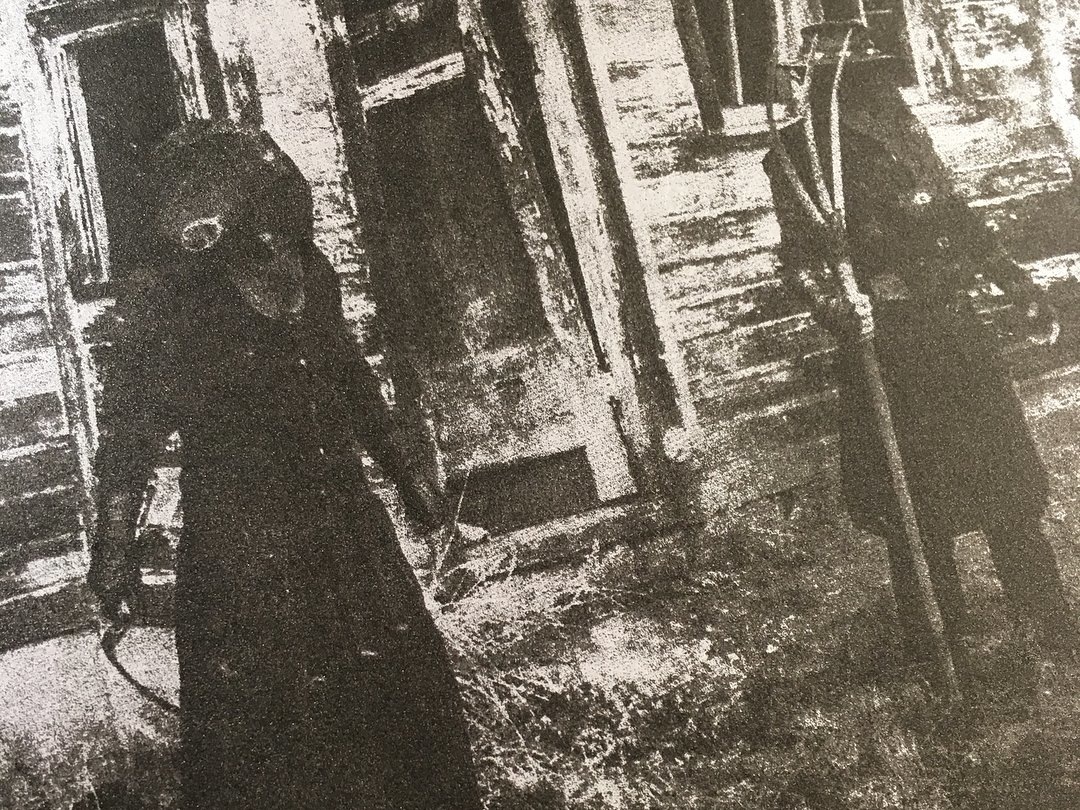 ::2019-02-20::
In Theatrum Denonium. Acte IV . 2019
Festival posters. 50 copies
3 colors | metallic black.silver.phosphorescent
design by Clement CW
::2018-12-27::
DEBEMUR MORTI PRODUCTIONS | Servants of Chaos II
Special Edition. Limited to 150 copies with embossed DMP logo
Artwork Dehn Sora
w/ Debemur Morti Productions
::2018-12-22::

DIRGE| Lost Empyrean
Limited edition 50 copies.6 colors with die cut
w/ Debemur Morti Productions

::2018-11-21::
The Limiñanas | Tigre du Bengale
70 copies on Arches black paper w deckled edges
Artwork: Sadhu Le Serbe
::2018-10-20::
Last week end was artistically and emotionally intense.
A huge thanks to Arjen Kunnen for the hell of a job he did on the whole organization of this event, Marktsteeg 10 & Gebr de Nobel for their warm welcome, Amenra, Dehn Sora, Aline Gorsen, Maarten Kinet and CHVE - Colin H Van Eeckhout for all good moments.
And of course every friends/family involved. You know who you are.
pics by Arjen Kunnen
::2018-09-29::
Amenra | Leidse Schouwburg & Gebr. DeNobel | 19.10-20.10
Design : Duvelskoele Art
Edition of 60 on black Arches paper 250gsm with deckled edges
::2018-09-23::
A STORM OF LIGHT | ANTHROSCENE
/w A Storm of Light . Consouling Sounds .
::2018-09-09::
ARCHGOAT "The Luciferian Crown"
Gold and silver | heavyweight cardboard slipcase
Special edition limited to 200 copies
w/ Debemur Morti Productions | Archgoat
Design : Chris Moyen
::2018-08-19::
MANES | slow motion death sequence
special edition | 50 copies
2 colors on clear PVC
Debemur Morti Productions . Manes
::2018-08-20::
Anniversary vinyl edition Amenra - Mass IIII out on July 20th!
10 years ago Mass IIII dropped. In hindsight, a landmark release for both Amenra and Hypertension Records.
To mark the occasion, we are releasing a hand-numbered, limited to 87 copies, grey marbled vinyl that will come in a screen-printed PVC wrap-around sleeve with Rodrigo Almanegra art.
::2018-08-08::

Damien Done | Charm Offensive
Red/pink prints on satin fabric
50 copies
Thx Hypertension Records | Damien Done

Pre-orders are up on http://bit.ly/charmoffensive

::2018-06-19::
BLUT AUS NORD | "Memoria Vetusta II"
100 numbered copies | copper ink on black offset cardboard /w Debemur Morti Productions
design by Dehn Sora
:2018-05-23::
'Every Sperm is Sacred'
w/ Saturne éditions & Thomas Krauss
3 books box | 111 copies | shiny white on black cardboard
::2018-04-14::
Bell Witch at Roadburn Festival 2018
50 copies | 2 colors | 65x25cm

available during festival at BellWitch merch stand and online afterwards.

::2018-03-22::
DIRK SERRIES | EPITAPH
w/ Consouling Sounds
limited LP & CD sleeves #100 compie.
metallic black on silver cardboard

::2018-02-08::

Amenra | european tour 2018
prints 50x70 & 29x41
hand stamped and numbered #50

::2018-01-29::
MONOLITHE | nebula septem
special version. 2 colors on clear PVC slipcase
50 numbered copies
artwork by Robert Høyem
::2018-01-10::
Scott Kelly | John Judkins European tour.
Tour Poster 50x70cm
4 colors (light grey + 3 metallic colors) on black heavy paper
Artwork by : ApesOfDoom
::2018-01-07::
IN THEATRUM DENONIUM.ACTE III
2 colors on Lana BeauxArts paper grain Cotman 300gsm
21x42cm
25 copies stamped and numbered
Artwork : Clément Wirth
::2018-01-08::
"Si la musique était une religion, Le 7e Oeil serait fabricant officiel de reliques."
Merci VisualMusic
https://www.visual-music.org/bilan-2017-le-7e-oeil/
::2017-12-15::
Official poster done for the Nijmegen Amenra shows.
The poster will be available at the event as a silkscreen print.
Crow claw pendant made by Aline Gorsen
::2017-12-06::
Diptych show poster for Wolves In The Throne Room

Really glad and honored to have been commissioned for this one.
2 colors on heavy black cardboard. 50x70 cm
Limited to 45 stamped and numbered copies.

Available at both shows 09.12 in Limoges / 10.12 in Toulouse and online on our shop.

Support act by Treha Sektori.
::2017-10-31::
Amenra | MASS VI
special release show edition with black wax seal
screenprinted by ink increased with organic ash
/ ltd 300 copies
::2017-10-18::
THROANE | PLUS UNE MAIN À MORDRE
Limited edition | 50 copies on metallic silvered cardboard
artwork by Dehn Sora
produced by Debemur Morti Productions
::2017-10-15::
Monnik . Bedevaart
limited CD edition Polaroïd-like
artwork by Niels Verwijk
::2017-10-04::
Extremely pleased to present the Lento's 'fourth' album limited edition which will be released this Friday by Consouling Sounds.
150 copies with PVC outersleeve available on LP and CD.
http://bit.ly/2xU7ueJ
artwork & screenprint : le7eOeil
photograph : Cecilia Bianchi
CVLT Nation are hosting a full stream of the album now! Have a listen!
::2017-09-21::
Posters 50x23cm for Jarboe & Father Murphy .
33 numbered copies available during the upcoming tour.
Metalic black on light grey paper.
Design by Dehn Sora
::2017-09-20::
Tour posters for Alcest . "Kodama 2017 tour" available at shows .
2 colors on heavy eggshell 240gsm paper / 200 copies
designed by Metastazis , inspired by John Austen. 200copies.
::2017-09-11::
Tour poster for Black Table & Hexis.
Variant edition 4 colors on silver paper.
30 copies available during shows.
Artwork by VRTKR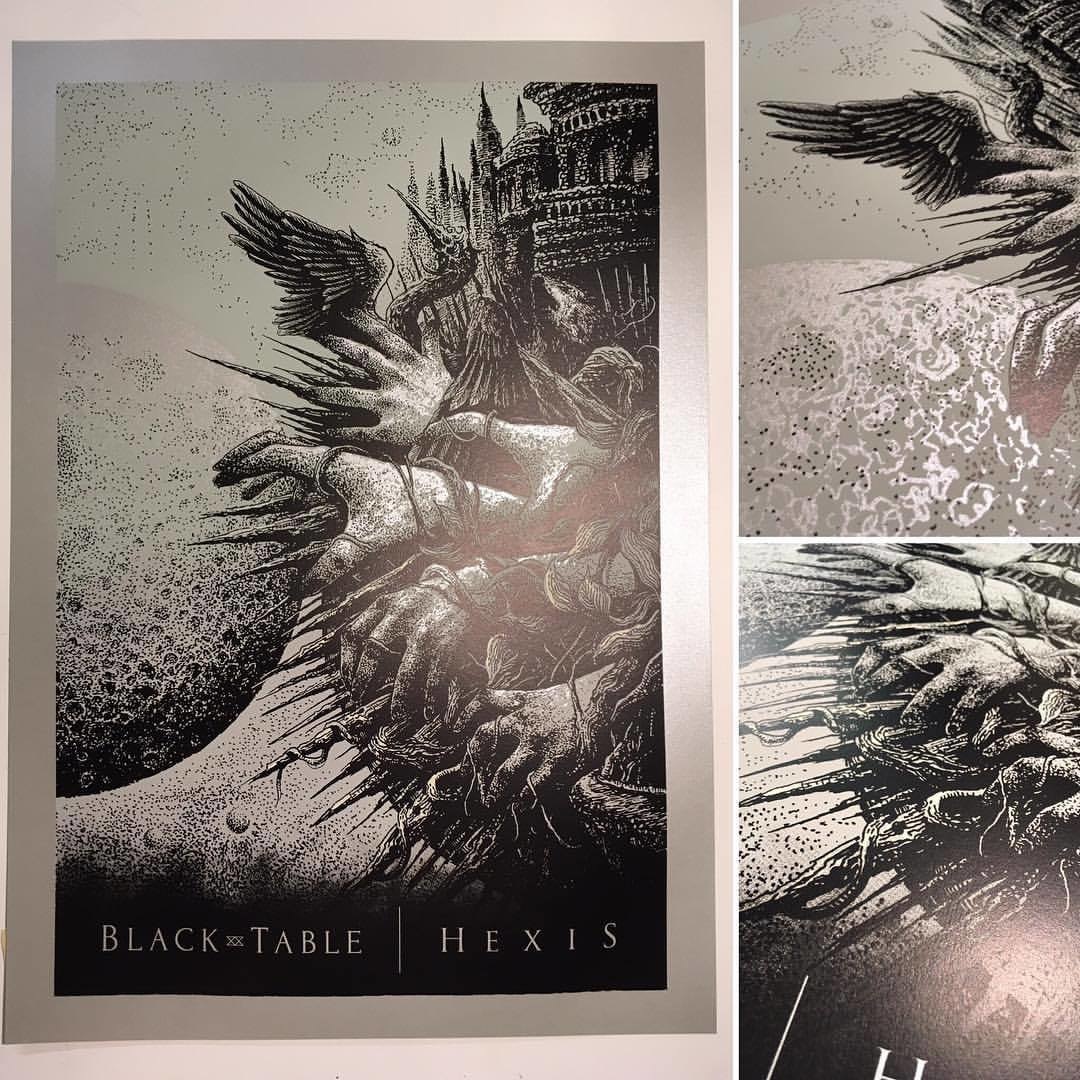 ::2017-09-11::
Tour poster for Black Table & Hexis.
Standard edition 4 colors on deckled edges paper.
40 copies available during shows.
Artwork by VRTKR
::2017-07-12::
special handmade wedding box w/ Dehn Sora
::2017-05-09::
WHITE WARD Futility Report.
Limited slipcase 66 copies
silver ink on black cardboard
::2017-04-12::
AMENRAxROADBURN
ink white-bone on heavy 270gsm conqueror vergé cardboard
limited to 100 handnumbered copies
available at Roadburn Festival 2017
::2017-04-03::
Glad to annonce that the SUPERGENIUS slipcases are printed and ready to be spread.
An ambitious project that I'm really happy to share with friends of 9000 Records and Hypertension Records.
CMYK dichotomy on clear PVC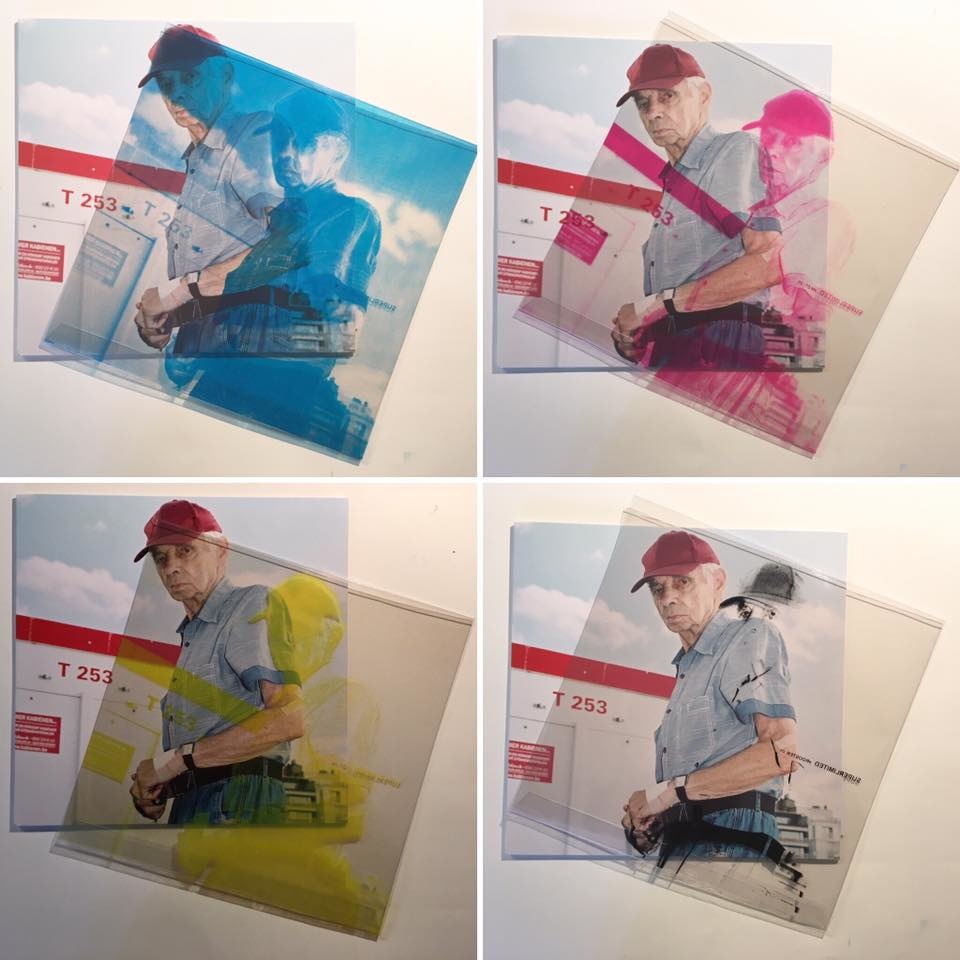 ::2017-03-04::
AU CHAMP DES MORTS . 66 COPIES . metalic light grey on conqueror 300gsm cardboard.
w/ Debemur Morti Productions . Au Champ Des Morts.design:Dehn Sora
::2017-02-19::
Sadhu Le Serbe
"Paris" - 1 color on LanaRoyal 56x76cm deckled edges - 270gsm
"Old Serb Club" - 1 color on LanaRoyal 56x76cm deckled edges - 270gsm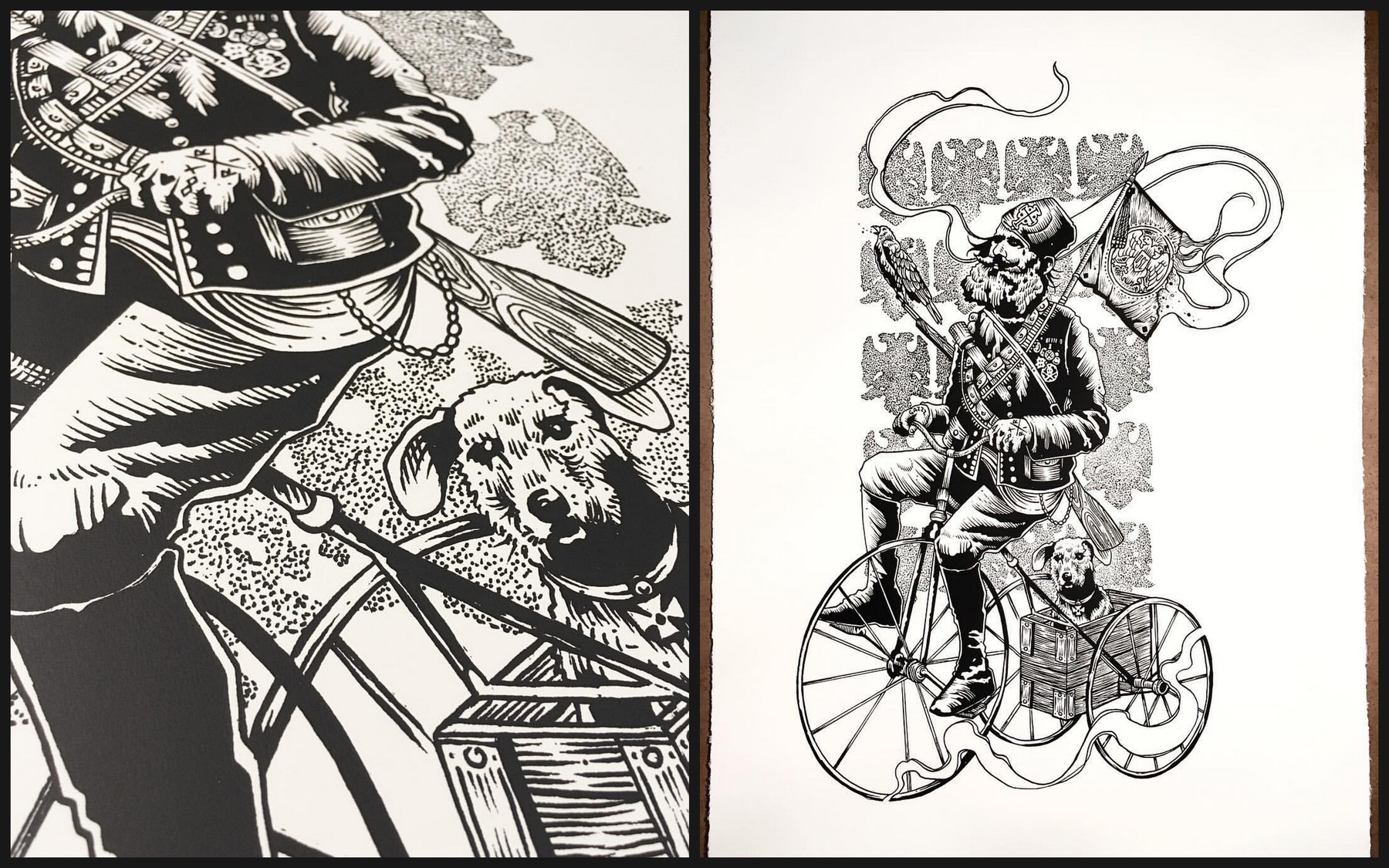 ::2017-02-12::
"Fish deumildouz"
ZUODLIMUED ( WoozMoon // "AuberSubjekt Factory" kÖfi) - 30 copies
38x56cm.LanaRoyal 270gsm paper.3 colors

Contact&order : aubersubjekt@gmail.com
::2017-01-31::
AMENRA Afterlife (CD repress)
On Sale
Comes in an oversized screenprinted 350 gsm cardboard with black fabric strip closure.
Handmade.
Limited to 222 numbered copies.
Only available direct from the band during shows.
except these 50 copies sold online .
::2016-12-31::
Thanks so much to everyone involved. 20+16 .
::2016-12-26::
AMENRA Mass III & Mass IIII new digipack version and limited boxset
Amenra x Hypertension Records x Dehn Sora x le 7e oeil
::2016-12-12::
LEA NAHON x KÖFI - Triptych
3x 33 copies - Lana Royal Paper 250gsm.
::2016-11-07::
"The Sore and Their Shoulders"
Exhibiton at "Sola Gratia" event with Syndrome, CHVE - Colin H Van Eeckhout & Helvete, curated by Alter Ego vzw in Brugge, nov. 11th 2016.
8 series of Dehn Sora recent band connected artworks handmade printed in monochrome metallic black on grey China paper 40x56cm.
Limited numbered editions of 10 per visual will be available.
::2016-09-19::
Syndrome - Forever and a Day
Dark copper ink on black fake-leather / 100 copies.
::2016-09-04::
BLUT AUS NORD x AEVANGELIST
CODEX OBSCURA NOMINA
special edition slipcase - 150 copies
artwork : Fenomeno Design
Debemur Morti Productions
Blut Aus Nord
Ævangelist
::2016-08-19::
I had the absolute honor to officially design and screenprint this poster for NEUROSIS + TESA show in Karlsruhe.
Silver & Black ink on dark grey heavy paper.
Limited to 50 copies.
::2016-08-17::
MONOLITHE / Epsilon Aurigae / Zeta Reticuli

Special silk screened slipcase for the limited triple vinyl edition gathering, in a lavish trifold sleeve, both "Epsilon Aurigae" and "Zeta Reticuli" albums.
Limited to 60 copies.
Available at Debemur Morti Shop : http://www.debemur-morti.com/en/monolithe/583-monolithe-epsilon-aurigae-zeta-reticuli-triple-vinyl-special-edition.html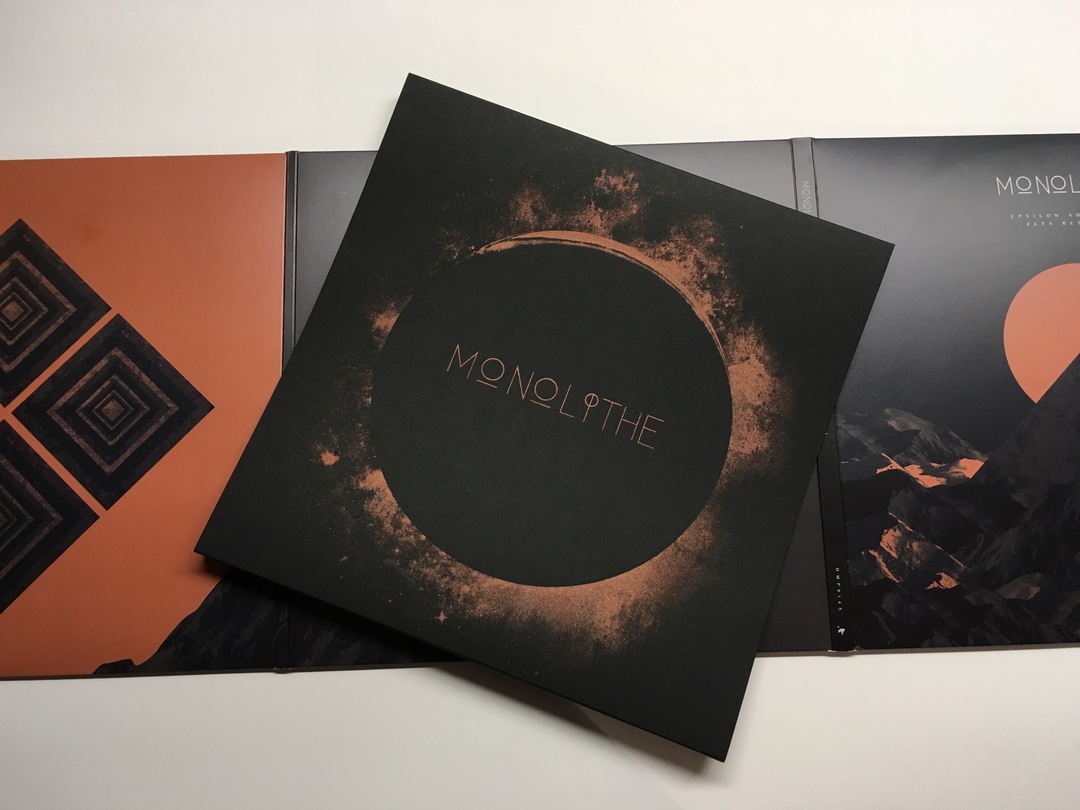 ::2016-07-02::
Terra Tenebrosa / The Reverses. Silver & Metallic Oxblood special editions

w/ Debemur Morti Productions
 
::21016-05-31::
Behexen "The Poisonous Path"
Special Edition / 115 gold ink on fake leather slipcases
w/ Debemur Morti Productions